Readiness for the Next Step Cope-Ahead Program
Under the best circumstances, transitions can be difficult for both teens and parents. Teens are moving to high school and young adults are preparing to leave home for the first time. Choices Counseling & Skills Center offers individually tailored programs to enhance readiness for transitions to "the next step" in order to support teen and young adult success.
This is a social-emotional "cope ahead" program. This workshop provides the opportunity to learn and practice self-structuring skills, such as mindfulness, distress tolerance, checking the facts before acting, problem-solving and effective communication. This short but intense program will strengthen tolerance of normal uncomfortable emotions and strengthen self-management needed for independent thinking and acting. These skills can prevent or reduce problem behaviors used to avoid or escape distress, such as over-use of alcohol, drugs, screens, food issues or school avoidance. This program is based on Dialectical Behavior Therapy (DBT), an evidence-based treatment for managing emotions and related problem behaviors.
Readiness for the Next Step Summer Program
Individual Consultation – Coping Skills classes
Skills Coaching & Practice
Encourage Teens to Bring a Friend and Learn Together!
6-Week Readiness for the Next Step Cope Ahead Program
Customized Teen and Young Adult Success Classes

Individual Consultation 1x weekly
2x Skills Classes per week
Additional Services as needed
(Individual, Family Therapy, Skills Coaching Sessions)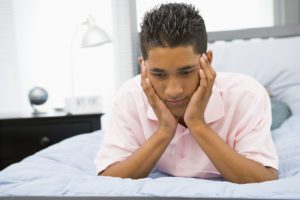 Participants learn to:
Recognize an inner critic and flip it to find internal sense of empowerment
Manage difficult emotions and find balance so that when sadness or anxiety arises, participants have practical tools to deal with it in the moment and continue to move forward without falling apart or acting impulsively.
Set healthy personal limits, assert themselves and to say "No" when it matters
Take pride in their work without undue pressure or stress to be perfect
Fill out the form below and we'll contact you about getting started with our customized college success classes!
Course Contact Form
Skills trainers will call you to set up a Meet & Greet to find out what would benefit you.