$950.00
Single Training Participant
June 2
@
8:00 am
-
8:30 am
PDT
WHEN AND WHERE:
This telehealth workshop is offered  over 7 days online via Zoom. This is a 40-hour training.
Friday, June 2, 2023
Saturday, June 3, 2023
Friday, June 9, 2023
Saturday, June 10, 2023
Friday, June 16, 2023
(skip Saturday, June 17, 2023 due to Father's Day weekend)
Friday, June 23, 2023
Saturday, June 24, 2023
8:30am – 3:30pm PDT daily
This 40-hour DBT Therapist Onboarding Training provides a thorough introduction to the principles and methods of Dialectical Behavior Therapy (DBT) and offers demonstration and practice in the implementation of same. This Therapist Onboarding Workshop is to prepare clinicians who will be joining an existing DBT team currently providing Comprehensive DBT Programs and who will receive further consultation and training as part of that team.
Some of the strengths of this workshop, in addition to the concepts and theory of DBT, is in-workshop demonstration and practical experience doing pre-treatment assessment, completing and reviewing Diary Cards, doing Behavior Chain Analysis/Solution Chain Analysis (BCA/SCAs), practicing the structure of DBT Individual sessions, risk assessment and planning, and working with in-session therapy interfering behaviors, as examples. The workshop will offer an overview of the DBT Skills content.
This workshop does not include assessment of the participant's abilities or competency. Although this workshop helps prepare clinicians for DBT-Linehan Board Certified, the certificate of completion is not equivalent to certification. For information on steps toward DBT-Linehan Board Certification, go to www.dbt-lbc.org.
Dialectical Behavioral Therapy (DBT) was developed by Marsha Linehan, PhD at the University of Washington (Linehan, M. M., 1993, 2015). DBT is an evidence-based, principle-driven treatment originally designed for use with suicidal and self-harming individuals and those with symptoms of Borderline Personality Disorder (BPD).  To date, 60 randomized trials and numerous non-randomized trials have demonstrated its efficacy at treating out-of-control behaviors, including suicide, self-harm, other behaviors requiring medical and/or psychiatric hospitalization, treatment drop-out, substance abuse, binge eating, binging and purging and significant isolation. Often, those behaviors are both a consequence of extreme emotion dysregulation and an attempt to avoid emotions.
DBT has also been found to be successful in reducing mental health and behavioral symptoms commonly found in children and adolescent as well as adult treatment populations, e.g., substance use disorders, eating disorders, self-harm, harm to others, and other behavioral problems that stem from emotion dysregulation.
Learning Objectives – click here
TARGET AUDIENCE  
The DBT Therapist Onboarding Training is designed for clinicians looking to gain foundational training in comprehensive Dialectical Behavior Therapy (DBT) and planning to join or are already working with a DBT Consultation team.
One of the underlying goals of this workshop is toward increasing the number of DBT service providers and more inclusive diversity of therapists on our teams. Getting new staff trained in DBT in a timely manner is often an ongoing challenge. 
FORMAT AND TEACHING METHODS 
The DBT Therapist Onboarding Training will use reading assignments, PowerPoint presentations, exercises, role play, videos, homework assignments, lecture, demonstration, and practice to assist in effective practice of comprehensive DBT therapy as part of a DBT team.
Required reading for participants before the workshop:
Koerner, K., (2012) Doing Dialectical Behavior Therapy, A Practical Guide, New York: Guilford Press.
Required article readings before or during the training period of the DBT Onboarding Workshop sessions are (these will be sent after registration):
Validation and Psychotherapy – Linehan
Case Formulation Chapter – Linehan, Koerner 1997
Please have these books available for use during the DBT Onboarding Workshop:
Linehan, M. M. (2015). DBT Skills Training Manual (2nd ed.). New York: Guilford Press.
Linehan, M. M. (2015). DBT Skills Training Manual Handouts and Worksheets (2nd ed.). New York: Guilford Press.
Required readings during or following the DBT Intensive Onboarding Workshop are:
Linehan, M.M., (1993a). Cognitive-Behavioral Treatment of Borderline Personality Disorder. New York: Guilford Press.
Pryor, K. (2006). Don't Shoot the Dog!: The New Art of Teaching and Training (3rd ed). UK: Ringpress Books.
In order to effectively provide DBT treatment, an in-depth understanding of Linehan's 1993 text is essential. If participants are new to DBT, following this workshop, we highly recommend Shari Manning, PhD's 15-week guided chapter-by-chapter read through Linehan's text. "Back to the Book: Cognitive Behavior Therapy for Borderline Personality Disorder". https://www.shop.ticllc.org/Back-into-the-Book-CBT-of-BPD-Book-Study-Back-into-the-Book.htm.
Patricia Gieselman receives no renumeration for recommending this course.
ABOUT THE PRESENTER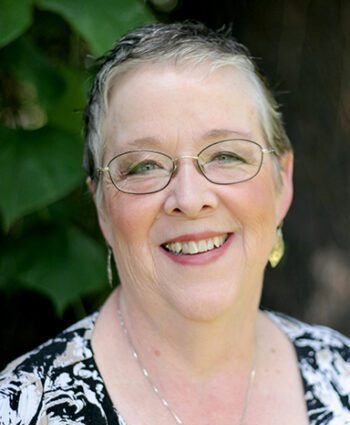 CONTINUING EDUCATION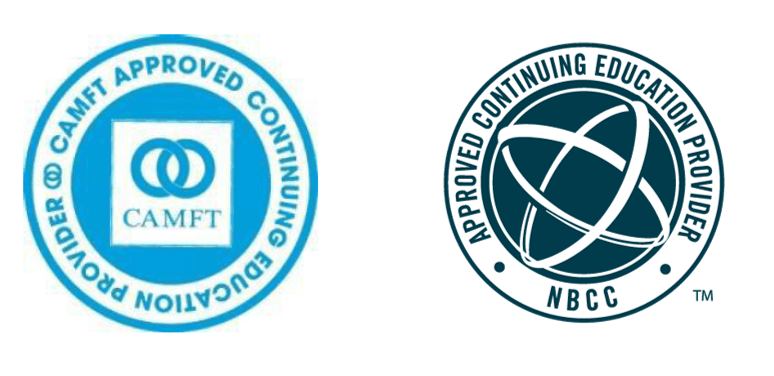 Certificates of Attendance will be provided to each attendee who completes all 40 training hours of our DBT Therapist Onboarding Training. Note: No partial continuing education credit can be given. It is required that attendees are present for the entire training in order to receive any continuing education credit.
Patricia Gieselman Marriage & Family Therapy, Inc. (dba: Choices Counseling & Skills Center) is approved by the California Association of Marriage and Family Therapists (CAMFT#128621) to sponsor continuing professional education for MFTs, LCSWs, and LPCCs. Course meets the qualifications for 40 hours of continuing education credit for LMFTs, LCSWs, LPCCs, and/or LEPs as required by the California Board of Behavioral Sciences.
Choices Counseling & Skills Center is approved by the National Board of Clinical Counselors (NBCC#7321) to sponsor continuing professional education for MFTs, LCSWs, LMHCs, LPCCs and LEPs. Course meets the qualifications for 40 CE Hours.
Refunds and Cancellations Policies for Professional Workshops – click here
Privacy and Security Policies for Professional Workshops – click here
Workshop Accommodations, Ethics, and Grievance Policies – click here