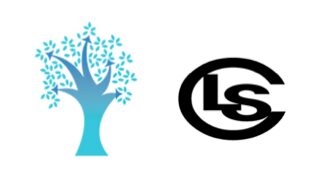 Choices Counseling & Skills Center has partnered with Living Success Center, a nonprofit mental health center, to offer comprehensive Dialectical Behavior Therapy (DBT) services to lower-income clients both in the San Gabriel Valley and at the Living Success Center in Costa Mesa. Services are provided by pre-licensed clinicians after extensive DBT training and are under the supervision of experienced DBT clinical supervisors.
A comprehensive DBT program for adults includes weekly DBT individual therapy, DBT Skills group, phone coaching, and DBT consultation team for DBT therapists and skills trainers. This allows for a team-based treatment that ensures clients are able to generalize new skills in all applicable environments.
Living Success Center – San Gabriel Valley serves primarily adult clients interested in comprehensive DBT services. We have some availability to offer DBT skills as adjunct treatment to other therapies, and some availability to work with adolescents and their families in a comprehensive DBT adolescent program.
Participation in comprehensive DBT programs requires a minimum of a 6-month commitment upon completion of a 4-week assessment period.
Inclusion/Exclusion Criteria: As this is a training program designed to increase capabilities of newer clinicians and as resource for the community, inclusion and exclusion criteria are based on severity of the case as well as other factors. We ask that clients meet the following criteria:
• Willingness to commit to the program and work toward their goals
• Presentation of symptoms appropriate to treat with DBT
• No recent hospitalizations for suicide (within the last 2 years)
• No current suicidality or homicidal actions
• No psychoses (hallucinations/delusions) present
• No higher order conditions that need to be treated before entering a DBT program
Our counselors have completed or are completing masters or doctoral training at local graduate schools. Counselors receive weekly supervision and extensive training from highly skilled, experienced licensed DBT clinicians.
Contact us today to learn about this program and whether it may be a good fit for you, one of your clients or friends. This is a cash-only program and no insurance is accepted. Average session costs are determined based on family income and ability to pay; most clients pay between 25-50% of standard outpatient DBT services in our region.
Phone: (626) 618-4282
Email: livingsuccess.sgv@choices.care