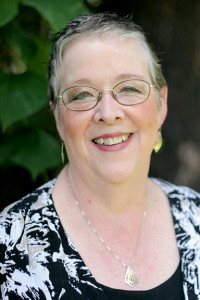 Patricia (Patty) Gieselman, MFT is a DBT-Linehan Board of Certification, Certified Clinician™. She is the founder and Executive Director of Choices Counseling & Skills Center, which specializes in comprehensive Dialectical Behavior Therapy (DBT). She is a licensed Marriage and Family Therapist with extensive experience working with adults, adolescents and families in both community-based and residential settings. During her career, she has worked in the public and private sector as a clinician, consultant, trainer, program director and Vice President of Clinical Services. In addition to offering counseling services, Ms. Gieselman trains mental health professionals as a provider of continuing education courses for the California Association of Marriage & Family Therapists (CAMFT), Board of Registered Nursing and the American Psychological Association and has been an adjunct instructor for local colleges and universities. Patty is well known for her practical yet often whimsical approach to teaching and problem solving.
As a trainer and program consultant, Patty combines sensitivity, skill, caring and humor with knowledge that comes from years of experience in using clinical methods that produce results. She has been an invited presenter at local, state, national and international conferences including the California Alliance for Children and Families, Los Angeles County African American Mental Health Conference and the Child Welfare League of America. In 2016 she was invited to present DBT Adaptations and Innovations at the "Doing What Works" Conference in Reykjavik, Iceland. In 2014, she was a panel speaker for the California Association of Marriage & Family Therapists (CAMFT) Annual Conference to discuss her experiences with LA-DBT Network, a consortium of DBT private practitioners, in "DBT in Private Practice: Lessons Learned."
Ms. Gieselman was recognized for outstanding community service in 1999 and was awarded the "Woman of Achievement" award by the YWCA for her commitment to children and families.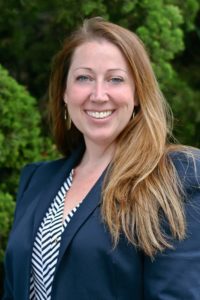 Cathleen Cash, MFT
LMFT#120835

Cathleen Cash is a Licensed Marriage and Family Therapist with more than 10 years' experience co-leading and facilitating DBT skills groups for pre-teens, adolescents, and adults. Cathleen has a BA in English Literature from CSU Los Angeles and a MS in Counseling from CSU Northridge in Marriage and Family Therapy. Cathleen completed 18 months of intensive DBT training and consistently attends additional intensive training on DBT. She is passionate about helping families <em>before</em> struggles really affect family functioning and enjoys working with adults in phase of life transitions as well. Cathleen is also trained in the National Educational Alliance for Borderline Personality Disorder (NEA-BPD) Family Connections program, which focuses on support for loved ones of those who struggle with emotion dysregulation.
Cathleen joined our staff in 2015 as administrative support and training facilitator. Cathleen currently operates as Business Development Manager, working to design and develop curriculum for clinical and non-clinical programs and manages staffing, strategic planning and business operations.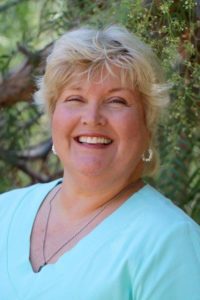 Eileen McDaniel, MFT
LMFT#98899

Eileen McDaniel is a Licensed Marriage and Family Therapist and obtained her Master of Arts degree in Psychology with an emphasis in Marriage and Family Therapy from Chapman University. Eileen has experience working with youth ages 2 to 18, adults and families and has worked in residential, community and private practice settings. Eileen began pursuing training in Dialectical Behavioral Therapy (DBT) in 2014. After recognizing the benefits of DBT's tool-based, life-changing strategies, Eileen joined Choices Counseling and Skills center in 2015 because of the leadership and quality of their comprehensive DBT program.
Eileen is certified in Managing and Adapting Practice (MAP), trained in Trauma-Focused Cognitive Behavior Therapy (TF-CBT), is a National Education Alliance for Borderline Personality Disorder (NEABPD) Family Connections leader and Certified Sibshops facilitator. She is certified in equine-assisted psychotherapy and growth and learning by the Equine Assisted Growth and Learning Association (EAGALA). She is also certified in Horse Inspired Psychotherapy and Horse Inspired Growth and Healing (HIP/HIGH).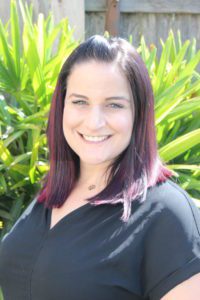 Jennie Lèal, MFT
LMFT#114994

Jennie Lèal is a Licensed Marriage and Family Therapist who received a Masters Degree in Clinical Psychology with an emphasis in Marriage and Family Therapy from The Chicago School of Professional Psychology. Jennie has 13 years of experience working in Behavioral and Developmental pediatrics, as well as experience working with Eating Disorders, children within residential, school, and private practice environments.
Jennie began extensive training in DBT in 2016 after seeing the positive effects DBT skills were having on her clients. She is excited to be a part of such an instrumental and motivational team.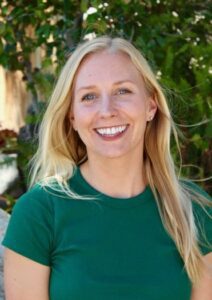 Casey Spicer, MFT
LMFT#118458

Catherine (Casey) Spicer is a Licensed Marriage and Family Therapist who joined our staff in April 2018. She believes the skills and strategies offered in DBT help support clients in learning how to more effectively experience and tolerate their emotions so that living can be done without excess suffering – perhaps offering a means to living a life filled with abundance and joy. She has a passion for "whole-istic" treatment – attention paid to the whole person, the system they come from, and in the connection between mind, body and action.

Casey has a BA in Psychology from CSU Northridge and a MS in Counseling from CSU Northridge in Marriage and Family Therapy. Casey has participated in ongoing intensive training in dialectical behavior therapy since July 2017 and is a Family Connections program leader. Casey has also worked in a treatment center providing comprehensive and informed DBT therapy for eating disordered clients. Casey is also trained in the National Educational Alliance for Borderline Personality Disorder (NEA-BPD) Family Connections program, which focuses on support for loved ones of those who struggle with emotion dysregulation.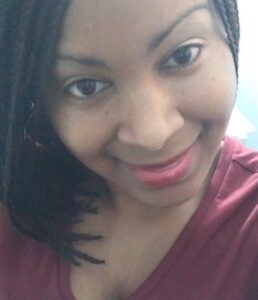 Kimberli Whitman, AMFT
AMFT#103088

Welcome to the Choices Counseling & Skills Center website.  I hope you like what you've seen so far! I'm Kimberli Whitman, a Registered Associate Marriage and Family Therapist (AMFT) and I'd like to tell you a little about myself and my journey to become an AMFT working with individuals and families.
I love to see people doing well!– living happy, healthy and productive lives, as much as possible.  The choices we make can help us to build the life we want, as well as help us accept when, despite our best efforts, things don't turn out according to plan.  This thought gives you a glimpse of how I spend my days and evenings at Choices Counseling & Skills Center.  I spend it helping people figure out where they are in life and where they want to go. We discuss any obstacles in the way in a non-judgmental, collaborative setting and like the other therapists in our center, I do it because I care about people.  You might be wondering, what are my qualifications? I'm glad you asked 🙂 My experience as a Lifestyle Educator and Wellness Coach at Kaiser Permanente in Pasadena gave me 14 years of working in a behavior change program.  It was there that I learned how to help people, honoring their wisdom and ability to transform their own lives, while giving them solicited, respectful and evidenced-based support. I assisted people with quitting smoking, attaining a fitness routine, as well as managing stress, to name a few health goals.  I worked with people for months at a time, regularly assessing their progress and facilitating their moves toward sustaining healthy lifestyle changes.  I did this while finishing a bachelor's degree from Pacific Oaks College and later while attaining a master's degree from the same institution.  I couldn't be happier to have the honor and privilege of walking alongside others as they take the sometimes very challenging road toward change for the better.  For over a decade I offered my assistance as a Wellness Coach and now I'm delighted to offer my support as a therapist. What's more, I am confident that Dialectical Behavior Therapy offers skills and hope to help individuals live happier, healthier and more productive lives.  Hence, I am here!  Perhaps, we will meet soon.  All the best to you as you move forward on your life's journey. – Kimberli Whitman
Kimberli Whitman is a Registered Associate Marriage and Family Therapist under the supervision of Patricia Gieselman, MFT #25498.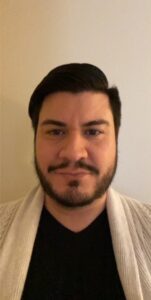 Jose Juarez, MFT
MFT#47346

Jose has been licensed as a Marriage and Family Therapist since 2009. He has worked in a variety of settings such as community mental health, hospital setting, and as a Bilingual School Psychologist and Clinical Supervisor providing mental health services. Jose became interested in providing DBT while working as a School Psychologist with at risk students. He attended a clinical supervisor training in 2016, where he met Patty and was first introduced to DBT. In 2019, after participating in a DBT Intensive Training with Behavioral Tech, he joined the Choices family where he continues his passion for providing DBT adherent treatment.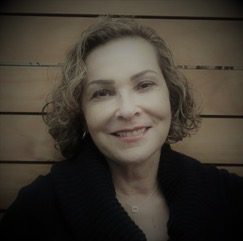 Julianne Ballon-Casement, LCSW
LCSW#23570

Julianne Ballón-Casement is a Licensed Clinical Social Worker with 20+ years experience working as a psychiatric social worker for LA County Mental Health, community non-profit organizations, outpatient behavioral health clinics, and in private practice. She works with adults, adolescents, & families and believes that people are exceptionally whole, resilient and wise. In therapy, she helps people strengthen their internal resources and learn skills to make measurable changes and sustainable growth to attain a more meaningful life.
"I work with humans in all of their humanness and am passionate about what I do."  – Julianne
After graduating with her MSW in 2002, Julianne was introduced to DBT by her niece, a practicing psychologist in Boston, and pursued training with Dr. Linehan. While working towards licensure, Julianne participated in a weekly study group to further her knowledge of DBT and in 2008 she attended her first DBT Training taught by Dr. Linehan in San Francisco. Subsequently, she attended training for Dr. Alec Miller's DBT for Suicidal Adolescents and it was there she met Patty.  And the rest is history.
Core to DBT are the Mindfulness Skills. Julianne maintains a regular mindfulness practice and attends yearly silent retreats with the Empty Cloud Sangha established by Dr. Marsha M. Linehan, Roshi.
Julianne was intensively trained in 2011 and worked with Choices in 2011/2012.
She has returned to the Choices family since June 2020.
Stay tuned for information on our most recent additions:
Loette Snead, AMFT#123174
(Under the supervision of Jose Juarez, MFT#47346)
Elise Loprieno, AMFT#129147
(Under the supervision of Jose Juarez, MFT#47346)
Betty Stanford, Billing Specialist
Quail Bentley, Administrative Specialist