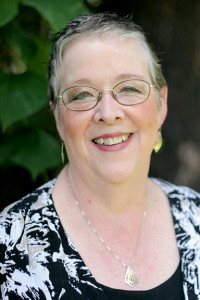 Patricia (Patty) Gieselman, MFT is a DBT-Linehan Board of Certification, Certified Clinician™. She is the founder and Executive Director of Choices Counseling & Skills Center, which specializes in comprehensive Dialectical Behavior Therapy (DBT). She is a licensed Marriage and Family Therapist with extensive experience working with adults, adolescents and families in both community-based and residential settings. During her career, she has worked in the public and private sector as a clinician, consultant, trainer, program director and Vice President of Clinical Services. In addition to offering counseling services, Ms. Gieselman trains mental health professionals as a provider of continuing education courses for the California Association of Marriage & Family Therapists (CAMFT), Board of Registered Nursing and the American Psychological Association and has been an adjunct instructor for local colleges and universities. Patty is well known for her practical yet often whimsical approach to teaching and problem solving.
As a trainer and program consultant, Patty combines sensitivity, skill, caring and humor with knowledge that comes from years of experience in using clinical methods that produce results. She has been an invited presenter at local, state, national and international conferences including the California Alliance for Children and Families, Los Angeles County African American Mental Health Conference and the Child Welfare League of America. In 2016 she was invited to present DBT Adaptations and Innovations at the "Doing What Works" Conference in Reykjavik, Iceland. In 2014, she was a panel speaker for the California Association of Marriage & Family Therapists (CAMFT) Annual Conference to discuss her experiences with LA-DBT Network, a consortium of DBT private practitioners, in "DBT in Private Practice: Lessons Learned."
Ms. Gieselman was recognized for outstanding community service in 1999 and was awarded the "Woman of Achievement" award by the YWCA for her commitment to children and families.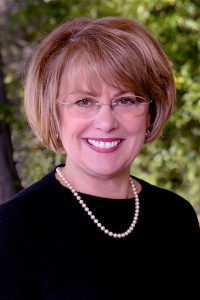 Bridget Taormina, MFT
LMFT#40271

Bridget Taormina, MFT is a licensed Marriage and Family Therapist with more than 25 years of experience helping parents and children. She has been working in private practice in Pasadena since 1997, was licensed in 2003, and has continued her commitment to offer counseling support to parents and children.
After having been introduced to Dialectical Behavioral Therapy (DBT) in 2012, she actively sought out the necessary training. As a result, Bridget moved to Choices Counseling & Skills Center and is now working as a DBT therapist, DBT skills trainer, and clinical supervisor. She has found the experience transformative both personally and professionally. We have the benefit of her experience and warm engagement with clients and our clinical team members.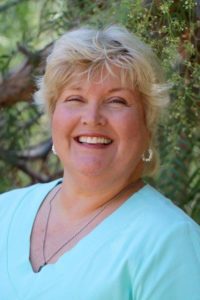 Eileen McDaniel, MFT
LMFT#98899

Eileen McDaniel is a Licensed Marriage and Family Therapist and obtained her Master of Arts degree in Psychology with an emphasis in Marriage and Family Therapy from Chapman University. Eileen has experience working with youth ages 2 to 18, adults and families and has worked in residential, community and private practice settings. Eileen began pursuing training in Dialectical Behavioral Therapy (DBT) in 2014. After recognizing the benefits of DBT's tool-based, life-changing strategies, Eileen joined Choices Counseling and Skills center in 2015 because of the leadership and quality of their comprehensive DBT program.
Eileen is certified in Managing and Adapting Practice (MAP), trained in Trauma-Focused Cognitive Behavior Therapy (TF-CBT), is a National Education Alliance for Borderline Personality Disorder (NEABPD) Family Connections leader and Certified Sibshops facilitator. She is certified in equine-assisted psychotherapy and growth and learning by the Equine Assisted Growth and Learning Association (EAGALA). She is also certified in Horse Inspired Psychotherapy and Horse Inspired Growth and Healing (HIP/HIGH).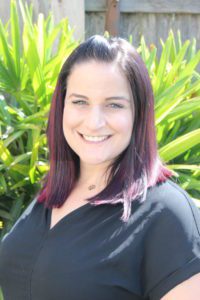 Jennie Lèal, MFT
LMFT#114994

Jennie Lèal is a Licensed Marriage and Family Therapist who received a Masters Degree in Clinical Psychology with an emphasis in Marriage and Family Therapy from The Chicago School of Professional Psychology. Jennie has 13 years of experience working in Behavioral and Developmental pediatrics, as well as experience working with Eating Disorders, children within residential, school, and private practice environments.
Jennie began extensive training in DBT in 2016 after seeing the positive effects DBT skills were having on her clients. She is excited to be a part of such an instrumental and motivational team.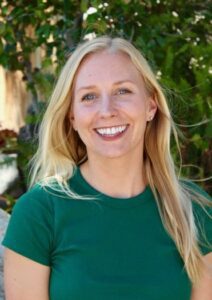 Casey Spicer, MFT
LMFT#118458

Catherine (Casey) Spicer is a Licensed Marriage and Family Therapist who joined our staff in April 2018. She believes the skills and strategies offered in DBT help support clients in learning how to more effectively experience and tolerate their emotions so that living can be done without excess suffering – perhaps offering a means to living a life filled with abundance and joy. She has a passion for "whole-istic" treatment – attention paid to the whole person, the system they come from, and in the connection between mind, body and action.

Casey has a BA in Psychology from CSU Northridge and a MS in Counseling from CSU Northridge in Marriage and Family Therapy. Casey has participated in ongoing intensive training in dialectical behavior therapy since July 2017 and is a Family Connections program leader. Casey has also worked in a treatment center providing comprehensive and informed DBT therapy for eating disordered clients.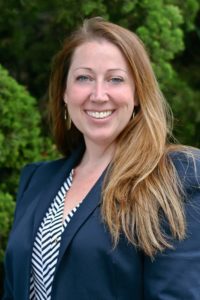 Cathleen Cash, MFT
LMFT#120835
Business Development Manager

Cathleen Cash is a Licensed Marriage and Family Therapist with ten years' experience co-leading and facilitating DBT skills groups for pre-teens, adolescents, and adults. Cathleen Cash joined our staff in 2015 as administrative support and training facilitator. Cathleen currently operates as Business Development Manager, working to design and develop curriculum for clinical and non-clinical programs, build and edit procedure manuals and training materials and facilitate in strategic planning and business operations.
Cathleen has a BA in English Literature from CSU Los Angeles and a MS in Counseling from CSU Northridge in Marriage and Family Therapy. Cathleen completed 18 months of intensive training and operates in ongoing training and counseling at a comprehensive DBT training site. She is passionate about helping families before struggles really affect family functioning, and enjoys working with adults in phase of life transitions as well.
Stay tuned for information on our most recent additions:
Kimberli Whitman, Registered Associate Marriage and Family Therapist #103088
Jose Juarez, MFT#47346
Julianne Ballon-Casement, LCSW#23570
Betty Stanford, Billing Specialist
Quail Bentley, Administrative Specialist